PRE-ORDER NOW RUNNING.

We are currently producing a unique batch of 65 pieces that will be ready at the beginning of August. We will contact each buyer in the order of their purchasing date to choose their model (at the shop or via email/phone)


10€ per bag are being donated to Médecins sans frontières efforts to evacuate injured people in Ukraine (
hospitals on rails
)
Extra big and sturdy tote bag produced by hand in our studio in Luxembourg city.
2 short handles + 1 long handle that can be fitted around the bag. Extendible roll-top.
Perfect for food shopping or a day at the beach.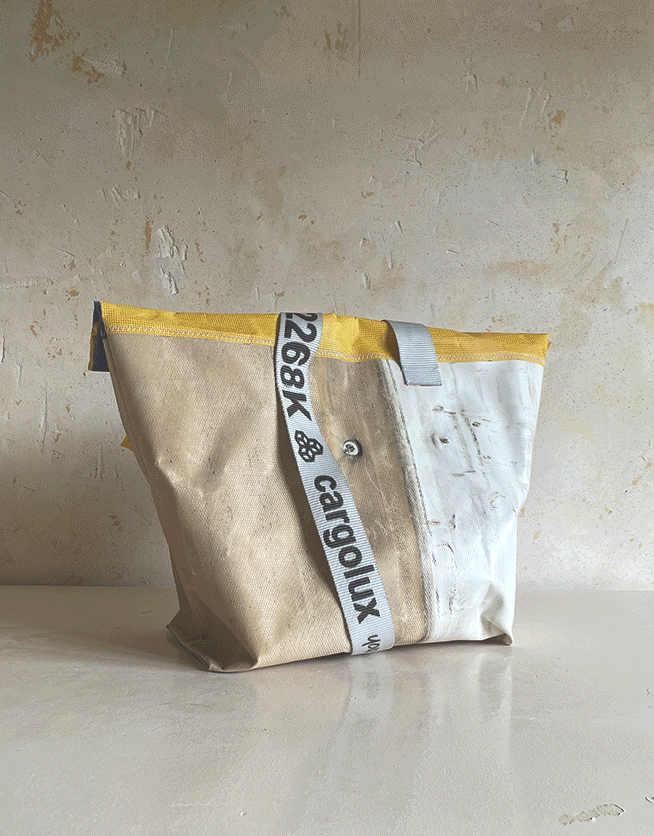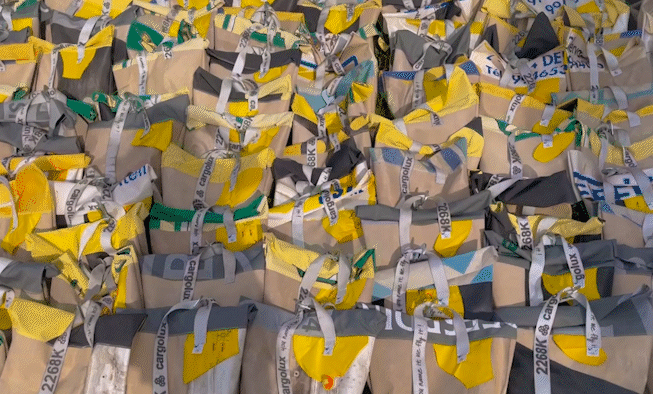 Colour
Every bag is unique.
Lower part beige with patches of black, upper part diverse: mostly yellow and blue. White & black strap, Yellow life vest detail.
Materials
Truck & building tarps, cargo straps, airplane life vests.
All materials reclaimed from Luxembourgish companies: 
Cargolux, Luxair, Brasserie nationale, Félix Giorgetti, Bonaria Frères, Wallenborn, Lucien Heinz
Size
L 34 x W 18 x H 32 - 50 cm
Origin
100% made in Luxembourg
Photos & Videos:
Julie Conrad Design Studio.