Extra big and sturdy tote bag made by hand in our studio in Luxembourg city.
2 short handles + 1 long handle that can be fitted around the bag. Extendible roll-top.
Perfect for food shopping or a day at the beach.
Truck & building tarps, cargo straps, airplane life vests.

All materials reclaimed from Luxembourgish companies: 
Cargolux, Luxair, Brasserie nationale, Félix Giorgetti, Bonaria Frères, Wallenborn, Lucien Heinz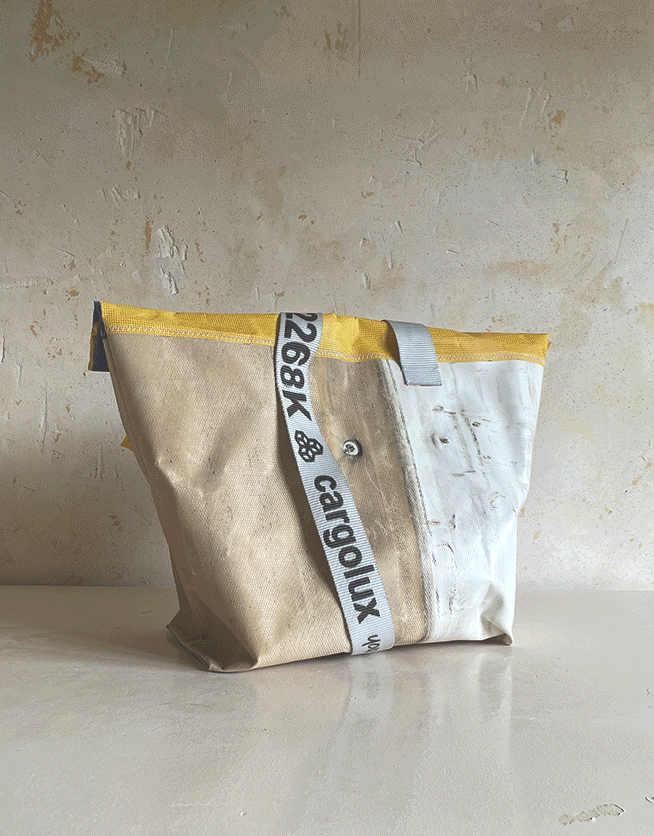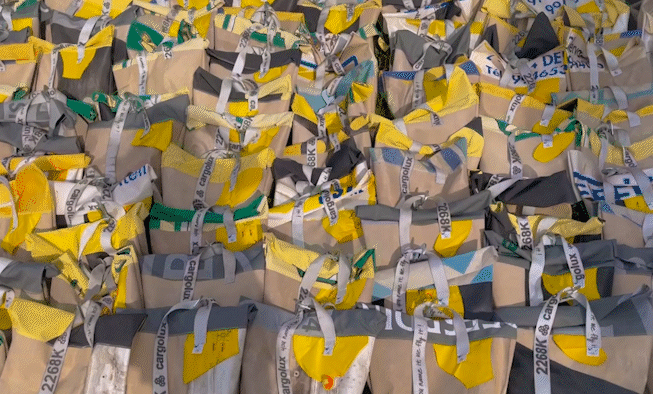 Photos & Videos:
Julie Conrad Design Studio.